Super Nes
Justicier Léger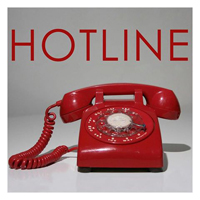 Hors ligne



Inscrit le: 19 Oct 2010
Messages: 907


Localisation: Monaco

Posté le: Ven 2 Juin - 14:29 (2017)

 

   Sujet du message: Danger - 太鼓 / New Album / Out June 2nd

---

OldJack a écrit:
Ça me rappelle l'affiche de ce film



oué carrément, c'est surement une inspiration. Mais ce n'est pas la cover de l'album, seulement celle du site : http://www.2emedanger.com/



Sinon l'album est enfin dispo en streaming et en vinyle (édition limitée).
Spotify : https://open.spotify.com/album/1UQED6UHgdGgHD7hACdH6T
____________________________________________________________________________________
Ma critique en anglais :
Cover : still not a big fan of it, I like the design of it but not what it represents.
I have the feelin that the big white circle reprensent the eye of the mask.
The Japanese writting, the background is an obvious hommage to the Japanese culture that Franck is fan of.
Franck had an avatar with the exact same design and posture of the caracter but with himself and nowaday.
If someone has more idea of the signification of this cover, I am interested.

1789 Records : Why?
7h17 : The perfect match of Justice - Genesis and Hans Zimmer epic song. This bass will stay in the legend.
11h02 : Dynamic, light, perfect for the OST of Ghost in the Shell Anime. One of my favorite.
11h03 : Close to 11h02 but more deep and closer to a Pitfall OST, bad point : the mix is over saturate for myself.
22h41 : Bomb, the first banger of the album, close to 22h39 in the rythm and sound design. My favorite Track!
19h00 : Not so fan of this one, the rap rythm is generic, the mix is to dirty
9h00 : Epic sound design, really cool to listen in good headphone with the sound very loud.
6h42 : Sentimental balad, very poetic. A good pause in the album to breath deeply.
10h00: A little bit to generic, it sounds good but it will be a forgetable track
0h59 : Perfect for a retro futuristic movie from the 80ties
11h50 : chill rap, not fan of the singer vocal, I hope to have an instrumental version of it (make me think of the french rap song PNL)
21h10 : Dark and powerfull, this track is excellent in Live, it is time to jump!
19h19 : Mellandolic balad, I like the loud atmosphere of it. Pushing you down.
8h10 : Tropical, rytmic track, telling a story like indiana jones could lives.
3h00 : Loud, I don't remember it in live performance but with good bass speakers, it should be a big slap in the face. It proves that Danger know how to make heavy bass without explosing your ears with an over saturation.
I like the cut in the notes at 4min of the song.

General : it is a logical follow of the last two EPs, I really appreciate the background sounds (asian drums and other FX) bring to this album, it reload my interest in Danger.
The album is not such a huge surprise to me, the listenning of it is hommogenous, the mastering is really soft and it is easy to switch from one track to another.
I already know which tracks I will play in infinite loop and which I will forget soon.
The story told by this album is really full of details and powerfull.
I really hope Franck will add more spontanity to his live to make it more alive and give to this album the success it deserves.