Super Nes
Justicier Léger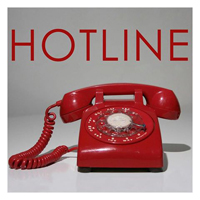 Offline



Joined: 19 Oct 2010
Posts: 911


Localisation: Monaco

Posted: Wed 27 Apr - 15:27 (2016)

 

   Post subject: AXE BOAT FESTIVAL 2016 - Busy P, Mr Oizo, ect à Nice

---


AXE BOAT FESTIVAL
LES 4, 5 ET 6 AOUT 2016 A NICE.

Pour sa toute première édition, le AXE BOAT Festival vous invite dans le cadre idyllique de la Colline du Château à Nice ! Ce lieu unique, chargé d'histoire, accueillera ainsi pour la première fois un festival musical ! Du 4 au 6 août 2016, les festivaliers pourront donc profiter de ce site exceptionnel, de son jardin et de ses magnifiques panoramas sur la ville et la Méditerranée, qui en font l'un des lieux azuréens les plus prisés par les touristes du monde entier !

PROGRAMMATION

Jeudi 4 août : LILY WOOD AND THE PRICK, BREAKBOT, FEDER, MINUIT, SET & MATCH !

Vendredi 5 août : CASSEURS FLOWTERS, ED BANGER HOUSE PARTY, PONE (LIVE), LAST TRAIN … et un dernier artiste bientôt dévoilé !

Samedi 6 Août : MARK RONSON (DJ SET), CASSIUS (DJ SET), MR OIZO, PETIT BISCUIT … et un dernier artiste bientôt dévoilé !

Facebook, Twitter, Instagram : AXEBOATFESTIVAL

Pour suivre toutes les infos sur l'événement : #AXEBOATFESTIVAL

Ouverture du site à 16 heures. Boissons et restauration sur place.

Accès interdit aux personnes mineures.

http://www.fnacspectacles.com/place-spectacle/manifestation/Pop-rock-Folk-AXE-BOAT-FESTIVAL-2016-PASS-2-JOURS-AXE2.htm?utm_medium=email&utm_content=Pop-rock/Folk&utm_source=Alerte_artiste&utm_campaign=alerte_Mr%20Oizo#/disponibilite/0b4740f1c0a8280b2c280c8fe7a0fe49/normale


PS : je sens que le guest mystère sera un duo christique...